jill greenberg studio news
Jul 29
Artist "and" Photographer

Jul 22
Jul 21
tigers have striped teeth??
Apr 29
"Monkey Portraits & End Times" May 3-25th at Jaski Gallery -
JILL GREENBERG - MONKEY PORTRAITS & END TIMES Jill Greenberg returns to Jaski. From Saturday, May 3, until Sunday, May 25, we show an exclusive selection from her famous series 'Monkey Portraits' and 'End Times', in which monkeys and crying babies are being portrayed.The official opening of this show takes place on Saturday, May 3, from 4 pm until 7 pm. Jill Greenberg will be present. The show was earlier this year exhibited in the Fotografiska Museum for contemporary photog…
DePaul University College of LAS: Bear -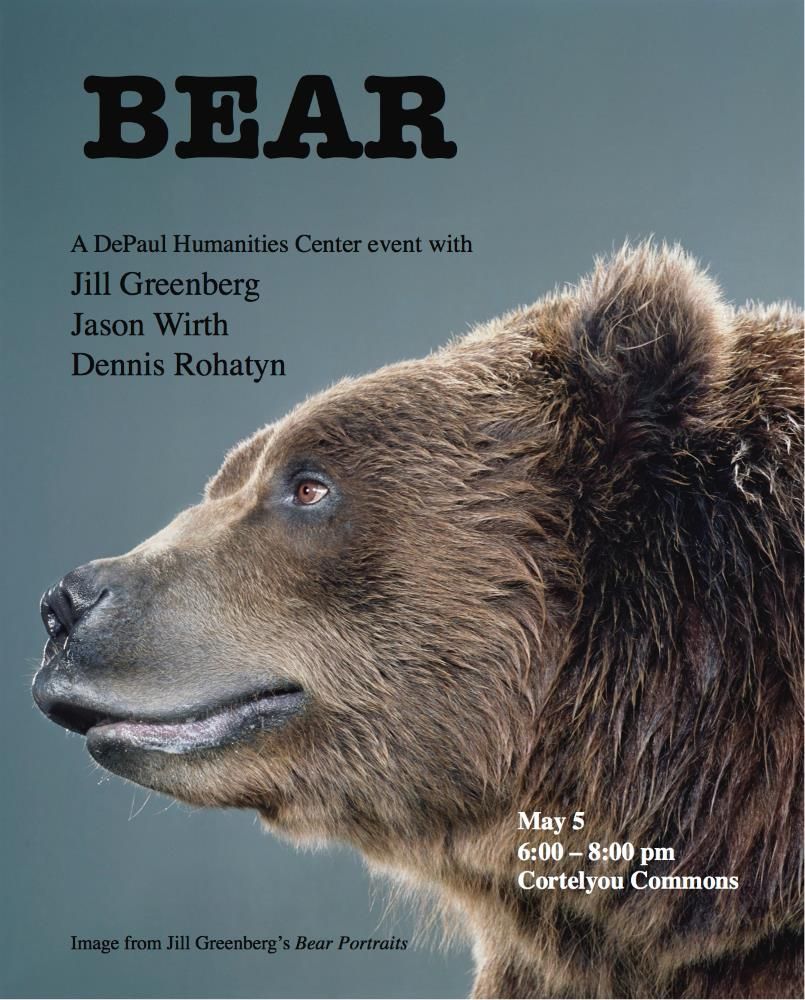 Apr 21
Cover Artist Jill Greenberg | American Society of Media Photographers -
A trade association of professional publication photographers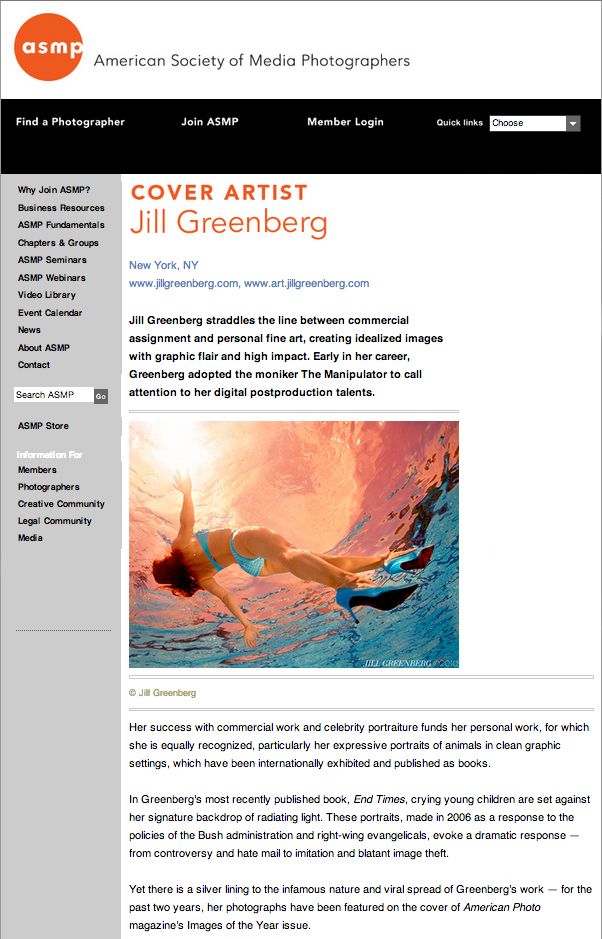 Apr 19
Feb 28
this is great: Inspiration for Those Aspiring.
Feb 21
Huffington Magazine This Week: Into the Wild -
In this week's issue, Kate Sheppard explores the fate of one of America's most iconic species — the grizzly bear….
Feb 19
Project Upgrade: Kevin Love's Beard -
Minnesota Timberwolves forward Kevin Love is playing the best basketball of his career, so we gave him a cut and shave to match
Feb 11
Florida Prepaid College Board ads -
Florida Prepaid College Plans make it easy for parents to start saving for their child's college education, even while they're still buying diapers. The plans are an incredible tool for parents with big dreams for their little genius, who just might…
Jan 18
Shot for Glamour: all the hot topless guys in one place! -
Glamour Gift of the Week - Glamour Video Gift is a weekly series featuring a really hot guy telling you exactly what you want to hear to get through the rest of your day. You're welcome.
It would have been awesome if they had color corrected this footage… but its fun nevertheless.
Jan 09
#5
(Source: odbra)
Jan 03